There are a number of very cheap LED TVs that have appeared on the market. Some of these TVs are branded with household names such as Samsung, Sony or LG.
With prices as low as $65 USD to $100 USD, for a 32 inch LED TV, one has to wonder whether some these TVs are fake or original.
Here is a list of the features that you can check to verify if a TV is counterfeit or original before purchasing it.
The location of the serial number of the TV
Newer Samsung TVs have their serial number and model number located on the right side of the TV. Older versions will have their serial number and model number on the back of the TV.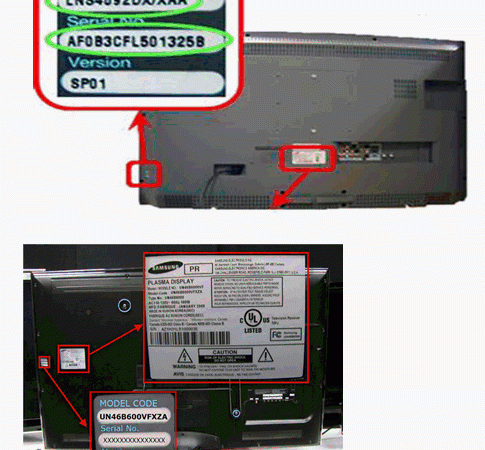 Smart TVs also provide the serial number and model number from the user interface, when a user navigates to Menu > Support > Contact Samsung.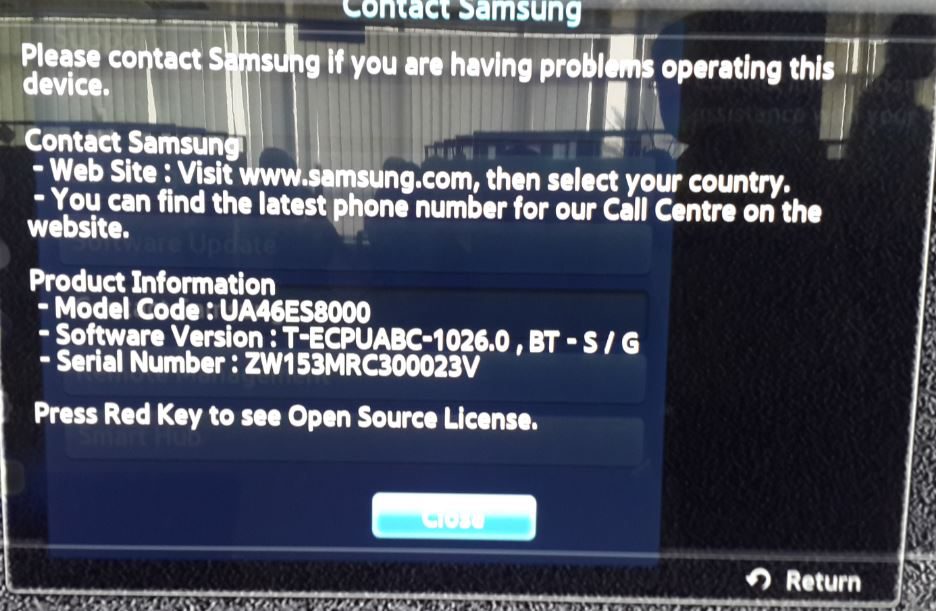 The serial numbers on the TV must also match with the serial numbers that may be found on the packaging box that came with the TV.
Register the TV online with the manufacturer
You can register your Samsung TV online after you have purchased it. The registration process will confirm if the serial number and model number of the TV are valid. This can help you to verify whether the TV is genuine or not.
How to Know Original Samsung TV
Time needed: 30 minutes.
How to check if Samsung TV is original
Check the Logo

Check the logo found on the TV. Counterfeit products will have a slightly modified logo from the original.

Check the Warranty Card

Warranty cards should be provided along with the TV. These will also have further information such as contact information

Call Customer Support

You can call the toll free number on the warranty card to confirm if the model number and serial number are valid.

Check TV User Interface (UI)

Click on the Menu > Support > Contact Samsung. Furthermore, for an original smart tv, the software should be able to update. So you can try to update the tv software to check if it is original.

Verify the Resolution

Verify that the resolution of the TV is as advertised on the packaging. You can verify the resolution by connecting the TV to a computer with an HDMI or VGA cable.

A genuine 4K TV will have a resolution of 3840 x 2160 whereas a fake 4K TV will have a lower resolution around 2880 x 2160. The picture quality on a fake TV will no be as clear and the quality will be lower compared to an original TV.